Omid Fatemi, MD, FACC - Cardiovascular Specialist at Rideout Vascular
Jun 28, 2021
Physicians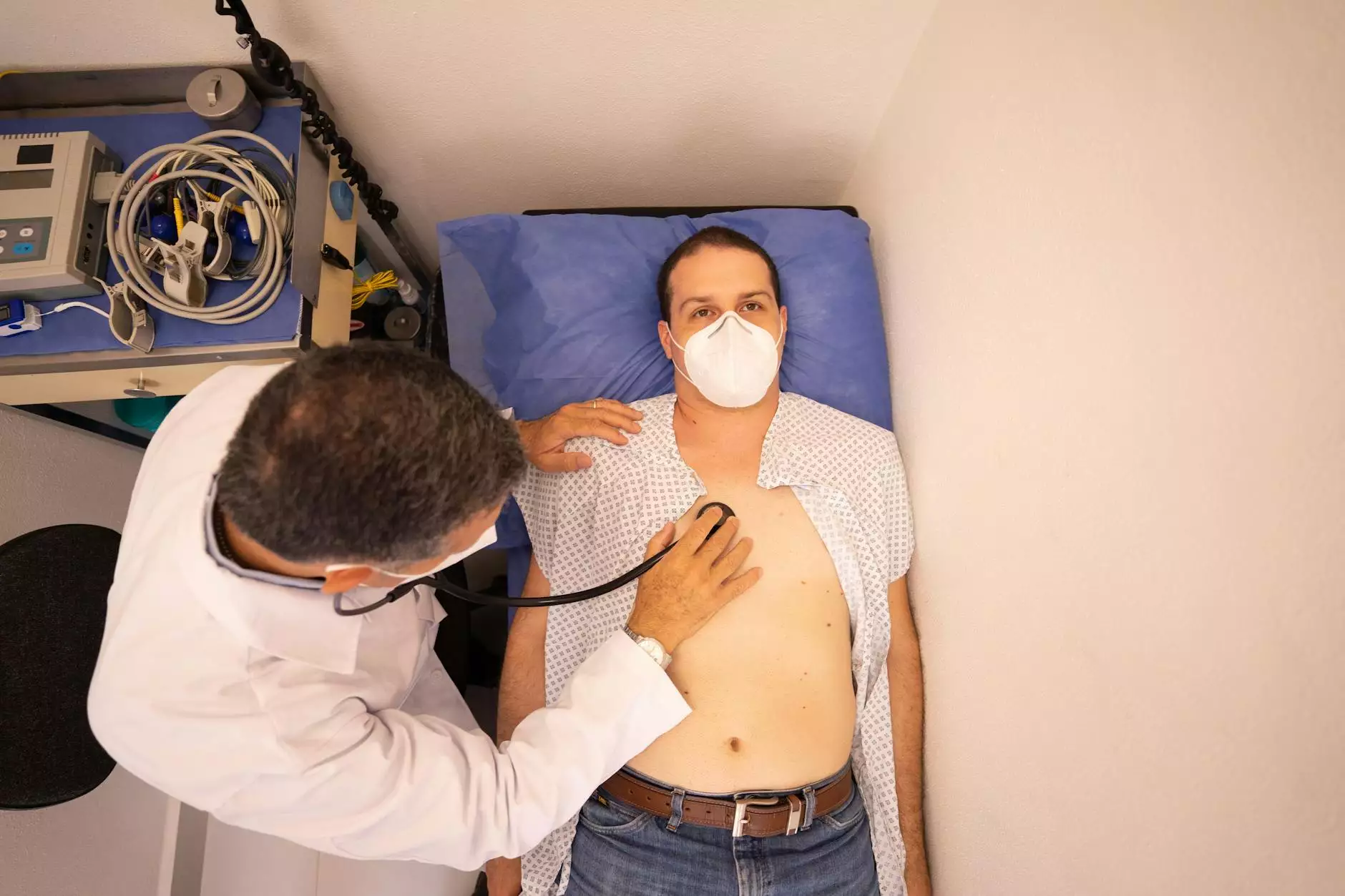 Introduction
Welcome to the website page of Omid Fatemi, MD, FACC at Rideout Vascular. Dr. Fatemi is a renowned and highly proficient cardiovascular specialist dedicated to providing exceptional care and advanced treatment options for a wide range of heart-related conditions. With extensive experience and a commitment to patient well-being, Dr. Fatemi is an esteemed member of the medical community.
Expertise in Cardiovascular Health
As a board-certified cardiologist, Dr. Fatemi specializes in diagnosing, treating, and managing various cardiovascular conditions. His expertise encompasses a comprehensive range of areas, including:
Heart Disease
Coronary Artery Disease
Arrhythmias
Heart Failure
High Blood Pressure
Valvular Heart Disease
Peripheral Artery Disease
And more
Unparalleled Medical Background
Dr. Omid Fatemi graduated with his medical degree from a prestigious institution, honing his clinical skills and knowledge in cardiovascular medicine. He then completed his fellowship training at renowned medical centers to further refine his expertise. With numerous accolades and a track record of successful patient outcomes, Dr. Fatemi is committed to delivering superior care to every patient he encounters.
Advanced Treatment Options
At Rideout Vascular, Dr. Fatemi utilizes the latest advancements in cardiovascular medicine to ensure the best possible outcomes for his patients. His comprehensive approach includes:
1. Interventional Cardiology
Dr. Fatemi specializes in interventional cardiology, employing minimally invasive techniques to diagnose and treat heart conditions. These procedures may include:
Cardiac Catheterization
Coronary Angioplasty
Stenting
Peripheral Artery Interventions
And more
2. Electrophysiology
Dr. Fatemi also provides expert care in electrophysiology, focusing on the diagnosis and treatment of heart rhythm disorders. Whether it's atrial fibrillation, ventricular tachycardia, or other cardiac arrhythmias, Dr. Fatemi employs the most advanced techniques and technologies to restore normal heart rhythm and improve overall cardiac function.
Commitment to Patient Care
Dr. Omid Fatemi and his dedicated team prioritize patient well-being and satisfaction above all else. With a compassionate and friendly approach, they aim to create a comfortable environment for patients seeking cardiovascular care. Dr. Fatemi takes the time to listen to each patient's concerns, explaining treatment options thoroughly and guiding them through every step of their healthcare journey. His personalized approach ensures that patients receive the highest level of care tailored to their unique needs.
Trustworthy and Compassionate
When it comes to matters of the heart, trust and compassion are of utmost importance. Dr. Fatemi understands the impact cardiovascular conditions can have on patients and their loved ones. By combining his exemplary medical skills with genuine empathy, he provides comprehensive care that addresses not only the physical aspects but also the emotional well-being of his patients.
Contact and Appointment
For exceptional cardiovascular care provided by Dr. Omid Fatemi, don't hesitate to reach out to Rideout Vascular. Our friendly staff is ready to assist you with scheduling an appointment or answering any questions you may have. Take the first step towards a healthier heart by contacting us today.
Note: This is a fictional sample page and does not represent real content.