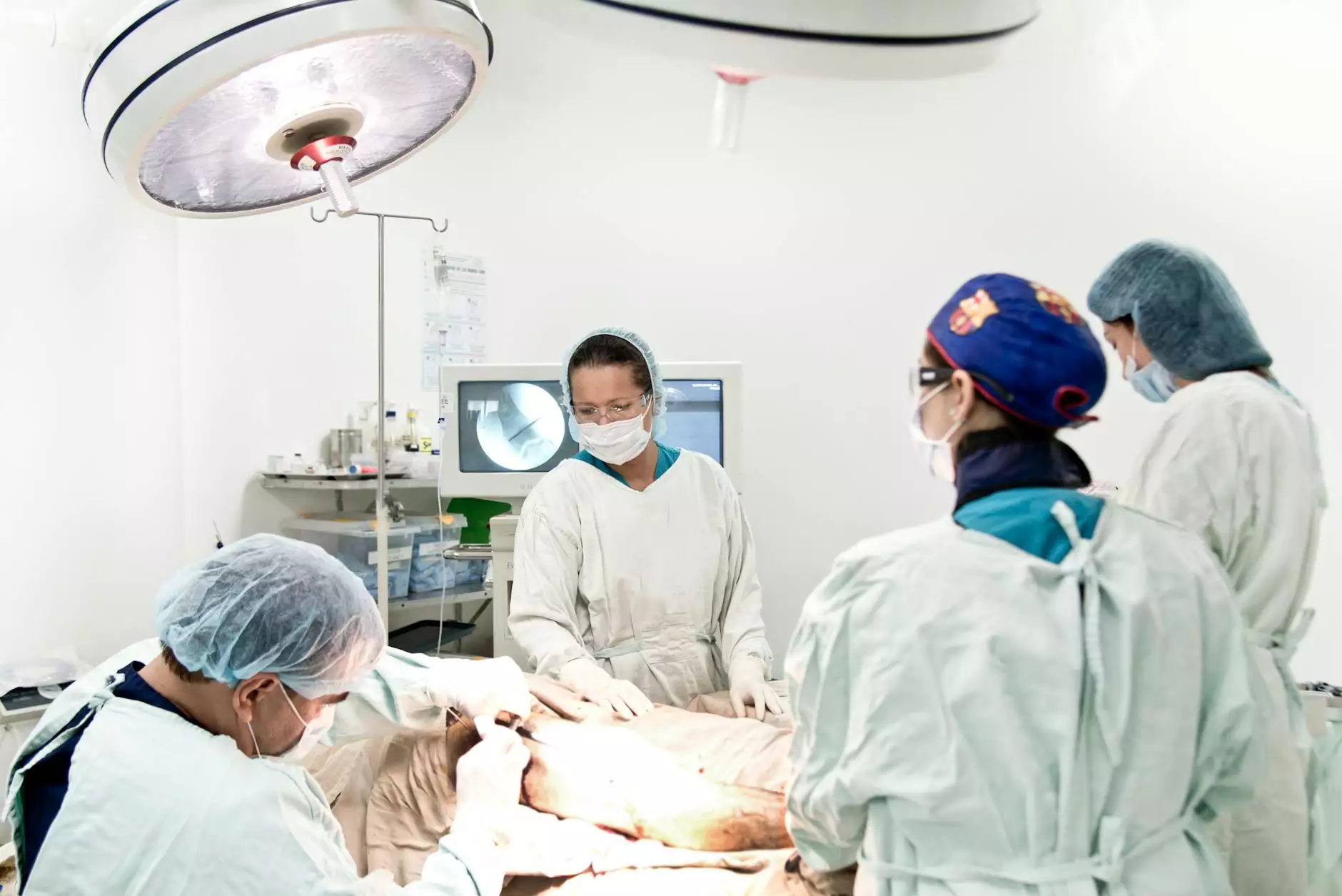 Welcome to Rideout Vascular's page on ambulatory surgery centers (ASCs). In the realm of healthcare, ASCs play a vital role in providing specialized care for various medical procedures. Whether you're seeking information or considering treatment options, this comprehensive guide will help you understand the inner workings and benefits of ambulatory surgery centers.
The Definition and Role of Ambulatory Surgery Centers
An ambulatory surgery center, commonly referred to as an ASC, is a dedicated healthcare facility that performs a wide range of surgical procedures on an outpatient basis. ASCs provide a convenient and cost-effective alternative to traditional hospital settings for numerous surgical interventions.
One distinguishing feature of ASCs is the focus on same-day surgeries, which means patients can undergo procedures and return home on the same day, avoiding the need for overnight stays. This setup offers a more comfortable and efficient experience for patients, allowing them to recover in the familiar surroundings of their homes.
The Advantages of Choosing an Ambulatory Surgery Center
When it comes to ambulatory surgery centers, patients can benefit from several advantages that set them apart from hospitals. Some of these advantages include:
Cost-Effectiveness: ASCs typically offer more affordable surgical options compared to hospitals, primarily due to lower overhead costs. This cost advantage is particularly beneficial for self-paying patients or those with high-deductible insurance plans.
Specialized Focus: ASCs tend to focus on specific surgical specialties, such as vascular surgery, orthopedics, or gastroenterology. This focused approach ensures that the staff and resources are dedicated to providing exceptional care in their respective fields.
Reduced Infection Risk: Ambulatory surgery centers adhere to stringent infection control protocols, significantly reducing the risk of acquiring healthcare-associated infections. These facilities are equipped with state-of-the-art technology and maintain strict sterilization practices to ensure patient safety.
Convenience and Comfort: ASCs offer a convenient and comfortable environment for patients. The streamlined process allows for shorter wait times, personalized care, and a more relaxed setting, promoting a positive patient experience overall.
Less Disruption to Daily Life: By opting for an ambulatory surgery center, patients can minimize the disruption to their daily lives. With no need for overnight hospital stays, recovery can occur in the comfort of their own homes, enabling a quicker return to normal activities.
Rideout Vascular: Excellence in Ambulatory Surgery Centers
Here at Rideout Vascular, we take pride in providing exceptional care through our specialized ambulatory surgery center. Our dedicated team of healthcare professionals, including board-certified surgeons and experienced nurses, ensures the highest standards of quality and safety for our patients.
As a renowned facility specializing in vascular surgery, Rideout Vascular offers a wide range of procedures, including but not limited to:
Vascular bypass surgeries
Endovascular aneurysm repairs
Carotid artery surgeries
Dialysis access-related procedures
Peripheral artery interventions
Our state-of-the-art ambulatory surgery center is equipped with cutting-edge technology and resources, allowing us to deliver precise diagnoses and execute complex procedures with utmost care and precision. We prioritize patient comfort and satisfaction at every step of the process, ensuring a smooth and successful surgical experience.
Conclusion: Choosing Rideout Vascular's Ambulatory Surgery Center
As you consider your surgical options, Rideout Vascular's ambulatory surgery center stands out as a premier choice. Our commitment to excellence, specialized care, affordability, and patient satisfaction sets us apart.
Embark on your journey to better vascular health with Rideout Vascular. Contact us today to schedule a consultation or to learn more about our services and how our ambulatory surgery center can benefit you and your specific medical needs.