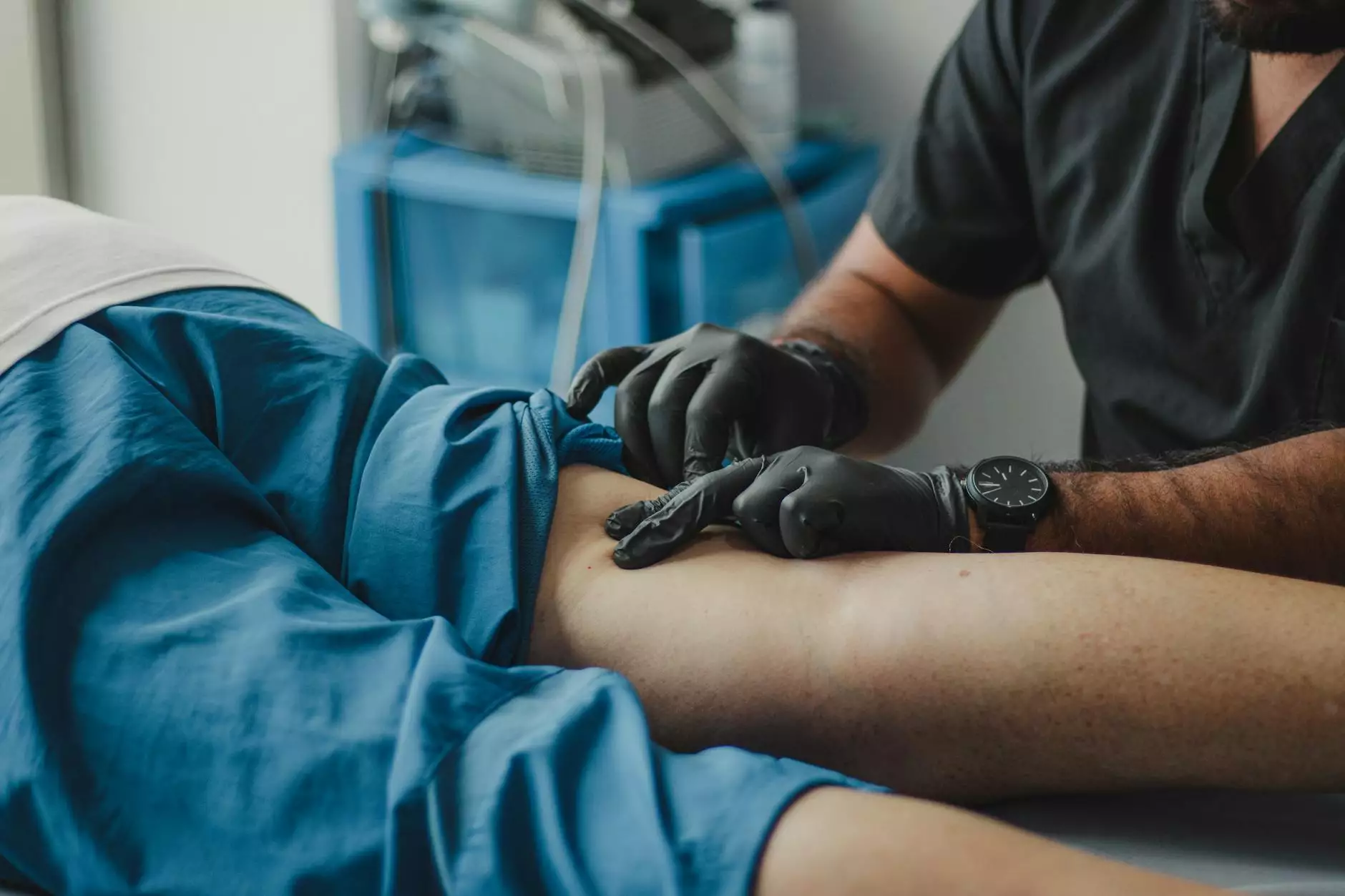 Welcome to Rideout Vascular, the leading provider of comprehensive vascular and orthopedic services in the health industry. In this article, we will dive into the details of knee replacement surgery, focusing on both partial and full procedures. Our expert team is dedicated to delivering exceptional care paired with detailed information to help you regain mobility and live a pain-free life.
The Importance of Knee Health
Our knees play a significant role in our daily lives, enabling us to walk, run, jump, and perform various physical activities. However, aging, injuries, and certain medical conditions can cause knee pain and restrict our movement, making simple tasks difficult to accomplish. In such cases, knee replacement surgery can provide relief and enhance the overall quality of life.
Knee Replacement Surgery Overview
Knee replacement surgery, also known as knee arthroplasty, is a surgical procedure where the damaged or diseased knee joint is replaced with an artificial joint, commonly made of metal and plastic components. This procedure can be performed as a partial knee replacement or a full knee replacement, depending on the extent of knee damage.
Partial Knee Replacement
Partial knee replacement, as the name suggests, involves replacing only the damaged portion of the knee joint. This procedure is typically recommended when the damage is limited to a specific compartment of the knee. Some common indications for partial knee replacement include osteoarthritis, rheumatoid arthritis, and post-traumatic arthritis.
During a partial knee replacement surgery, the damaged bones and cartilage are removed, and the artificial components are inserted into the affected area. The healthy portions of the knee joint remain untouched, allowing for a faster recovery and improved functionality.
Full Knee Replacement
Full knee replacement, also referred to as total knee replacement, is performed when the entire knee joint is affected by severe damage or arthritis. This surgical procedure involves replacing the entire knee joint with artificial components, including the femoral, tibial, and patellar components.
Full knee replacement surgery aims to alleviate pain, correct deformities, and restore normal knee function. The damaged bones and cartilage are carefully removed, and the artificial components are securely attached to recreate the knee joint, allowing for improved mobility and reduced discomfort.
Benefits of Knee Replacement Surgery
Knee replacement surgery can significantly improve your quality of life by addressing the debilitating pain and limitations caused by knee conditions. Some of the key benefits of knee replacement surgery include:
Reduced pain and discomfort
Improved mobility and range of motion
Enhanced ability to perform daily activities
Restoration of joint stability
Correction of deformities
Rideout Vascular: Your Trusted Partner for Knee Replacement Surgery
At Rideout Vascular, we understand the impact knee pain can have on your daily life, and we are committed to providing top-notch care and comprehensive information to help you make informed decisions about knee replacement surgery.
Our highly skilled team of orthopedic surgeons and medical professionals is trained in the latest techniques and utilizes state-of-the-art technology to ensure successful outcomes. We create personalized treatment plans tailored to your unique needs, ensuring the best possible results.
Comprehensive Consultation and Evaluation
When you choose Rideout Vascular, you can expect a thorough consultation and evaluation process. Our team will assess your medical history, conduct a comprehensive physical examination, and utilize advanced imaging techniques to determine the most suitable treatment approach for your specific condition.
Individualized Treatment Plans
We believe in personalized care and understand that every patient is unique. Based on the evaluation results, our experts will develop a customized treatment plan that caters to your specific needs, preferences, and goals. We take into account factors such as age, overall health, and lifestyle to ensure the best possible outcome.
Expert Surgeons and State-of-the-Art Facilities
Our board-certified orthopedic surgeons have extensive experience in performing knee replacement surgeries. They are supported by a team of highly trained medical professionals and have access to cutting-edge facilities and equipment, guaranteeing the highest level of care throughout your treatment journey.
Contact Rideout Vascular Today
If you are considering knee replacement surgery, whether partial or full, don't hesitate to reach out to Rideout Vascular. Our dedicated team is here to provide support, answer your questions, and guide you towards regaining your mobility and leading a pain-free life.
Contact us today to schedule a consultation and take the first step towards a healthier, more active future.
Note: The information in this article is for educational purposes only and should not replace professional medical advice. Please consult a qualified healthcare provider for an accurate diagnosis and appropriate treatment options.