Providers - Rideout Vascular
Oct 5, 2021
Physicians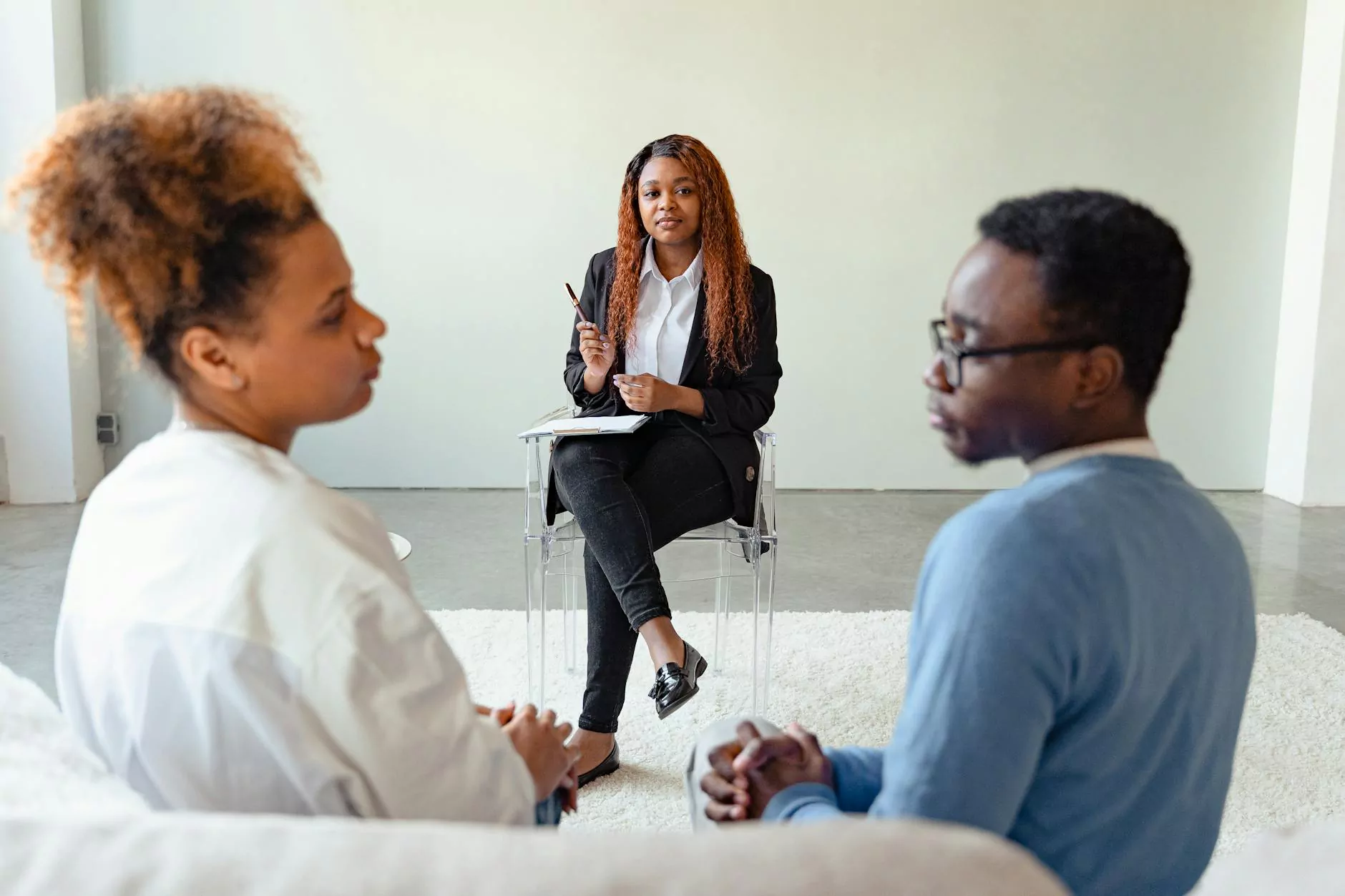 Welcome to Rideout Vascular, your premier destination for top-notch vascular healthcare providers in the health industry. We are committed to delivering comprehensive and high-quality care to all our patients. With a team of experienced and skilled professionals, we strive to provide the best possible outcomes for your vascular health needs.
About Rideout Vascular
At Rideout Vascular, we understand the importance of having a reliable and qualified team of providers to address your vascular concerns. Our team consists of highly trained specialists, including vascular surgeons, interventional radiologists, and vascular medicine physicians, all dedicated to providing exceptional care.
With years of experience and expertise, our providers have earned a stellar reputation for their commitment to excellence and delivering personalized treatment plans. We believe in fostering a collaborative approach with our patients, listening to their concerns, and tailoring our services to meet their unique needs.
Comprehensive Vascular Services
As leaders in the field of vascular healthcare, we offer a wide range of services to diagnose, treat, and manage vascular conditions. Our comprehensive services include:
Diagnostic Testing: We utilize state-of-the-art diagnostic tests to evaluate circulatory conditions and identify potential issues.
Vascular Surgery: Our skilled vascular surgeons perform various surgical procedures to address arterial and venous conditions.
Interventional Radiology: Our interventional radiologists specialize in minimally invasive procedures to treat a variety of vascular conditions.
Vascular Medicine: Our vascular medicine physicians focus on non-surgical treatment options, including medication management and lifestyle modifications.
Vascular Screenings: We provide comprehensive screenings to detect early signs of vascular diseases, such as peripheral arterial disease (PAD) and carotid artery disease.
Our team is experienced in handling complex cases and remains at the forefront of advancements in vascular healthcare. We pride ourselves on offering the latest treatment options to ensure the best possible outcomes for our patients.
Expert and Compassionate Care
At Rideout Vascular, we understand that vascular conditions can significantly impact your quality of life. That's why our providers are committed to delivering expert and compassionate care in a comfortable and welcoming environment. We strive to make your experience with us as stress-free as possible.
From the moment you walk through our doors, you will be greeted by a friendly and knowledgeable staff who are here to assist you every step of the way. Our providers take the time to listen to your concerns, explain your diagnosis, and discuss the available treatment options so that you can make informed decisions about your healthcare.
Appointment and Contact Information
If you're in need of vascular healthcare services, don't hesitate to schedule an appointment with Rideout Vascular today. Our dedicated team is here to address all your vascular needs and guide you towards optimal health and wellness.
You can reach us at:
Address: 123 Main Street, Anytown, USA
Phone: 555-123-4567
Email: [email protected]
Conclusion
Choosing the right vascular healthcare providers is crucial for your well-being. Rideout Vascular, a trusted name in the industry, offers comprehensive services delivered by a team of experts who are passionate about improving your vascular health. Contact us today to schedule your appointment and experience the exceptional care we are known for!