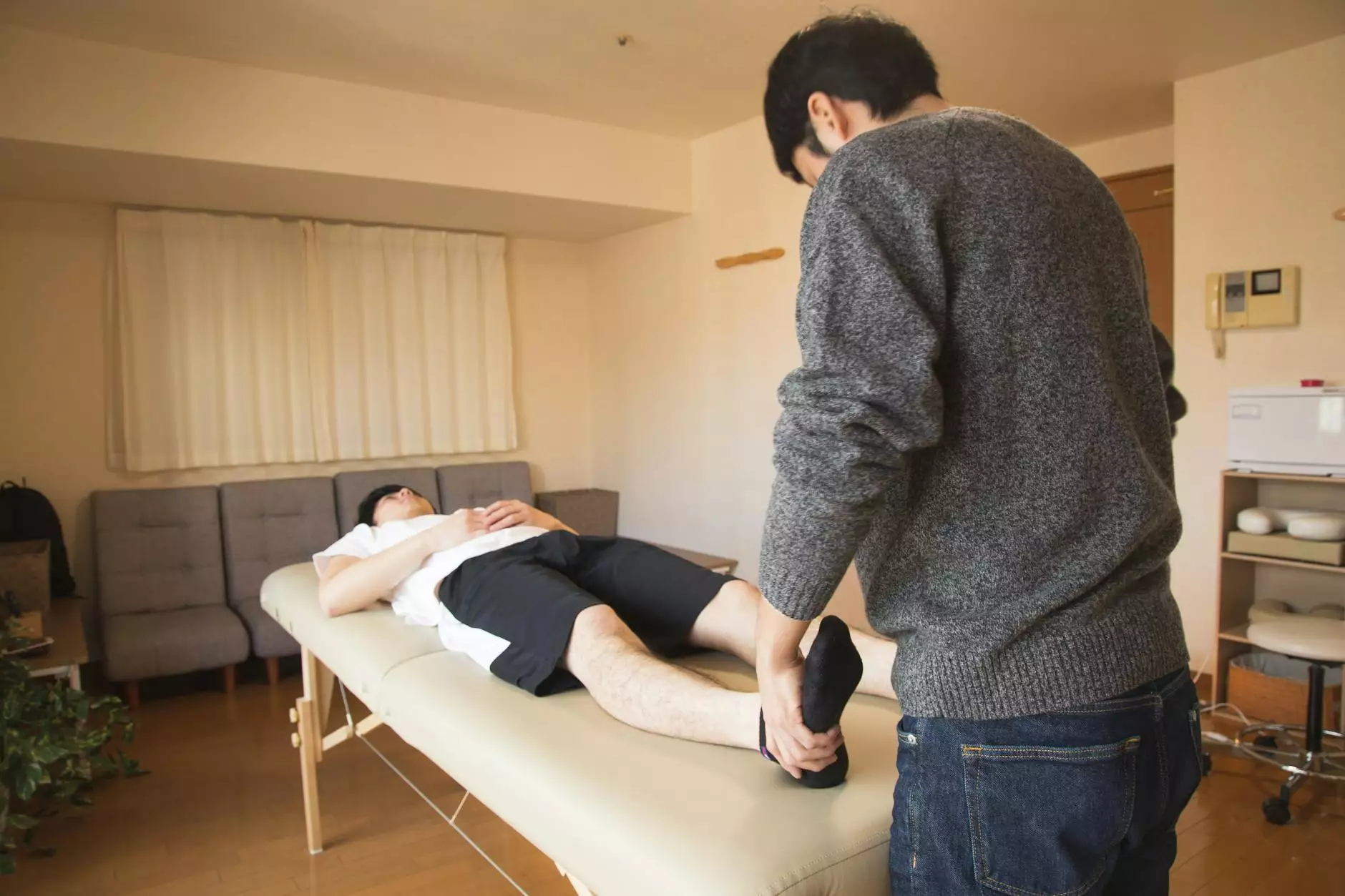 If you are in need of professional and thorough physicals in San Diego, CA, look no further than Rideout Vascular. With our dedication to providing exceptional healthcare services, we offer comprehensive physical examinations to individuals of all ages. Our team of experienced medical professionals is committed to ensuring your overall health and well-being.
Why Choose Rideout Vascular for Your Physical Examination?
At Rideout Vascular, we understand the importance of regular physical examinations in maintaining a healthy lifestyle. Our highly skilled team of doctors and healthcare professionals are committed to delivering top-notch medical care.
When you choose Rideout Vascular for your physical exam needs, you can expect:
Comprehensive Assessments: Our physicals are designed to evaluate your overall health and identify any potential concerns. We conduct a thorough examination that includes assessments of your vital signs, medical history review, and body systems analysis.
Individualized Care: We recognize that every patient is unique, and we strive to provide personalized care tailored to your specific needs. Our team takes the time to listen to your concerns, answer your questions, and develop a customized health plan for you.
State-of-the-Art Facilities: Rideout Vascular is equipped with advanced medical technology to ensure accurate and precise diagnostic evaluations. We utilize cutting-edge equipment for various assessments, such as cardiovascular screenings, blood tests, and imaging studies.
Expertise and Experience: Our medical professionals have extensive experience and expertise in conducting physical examinations. They stay updated with the latest medical advancements and follow evidence-based practices to deliver the best care possible.
What to Expect During Your Physical Examination at Rideout Vascular
When you visit Rideout Vascular for your physical examination, you can expect a comprehensive and patient-centered approach to your healthcare. Our aim is to address your specific needs, detect any underlying health conditions, and help you maintain optimal well-being.
During your physical exam, our medical team may perform various assessments, including:
Measurement of Vital Signs: We will measure and record your blood pressure, heart rate, respiratory rate, and body temperature to assess your baseline health indicators.
Medical History Review: Our team will discuss your medical history, current medications, allergies, and any past surgeries or significant health events.
Physical Assessment: We will conduct a head-to-toe examination to evaluate your general appearance, skin condition, reflexes, joint mobility, and other physical attributes.
Body Systems Analysis: We will assess various body systems, such as cardiovascular, respiratory, gastrointestinal, musculoskeletal, and neurologic systems, for any abnormalities or concerns.
Additional Tests or Screenings: Depending on your age, gender, and medical history, we may recommend additional tests or screenings, such as blood work, imaging studies, or specific laboratory tests, to ensure a comprehensive evaluation.
Schedule Your Physical Examination with Rideout Vascular Today
Don't wait until you are feeling unwell to prioritize your health. Regular physical examinations are crucial in detecting and preventing potential health problems. At Rideout Vascular, we are dedicated to providing top-quality physicals in San Diego, CA.
Take charge of your health by scheduling a physical examination with Rideout Vascular today. Our compassionate team is ready to guide you on your journey towards optimal well-being. Contact us now to book your appointment!
Disclaimer: The information provided in this article is for informational purposes only. It does not replace professional medical advice, diagnosis, or treatment. Always seek the advice of your physician or another qualified health provider with any questions you may have regarding a medical condition.