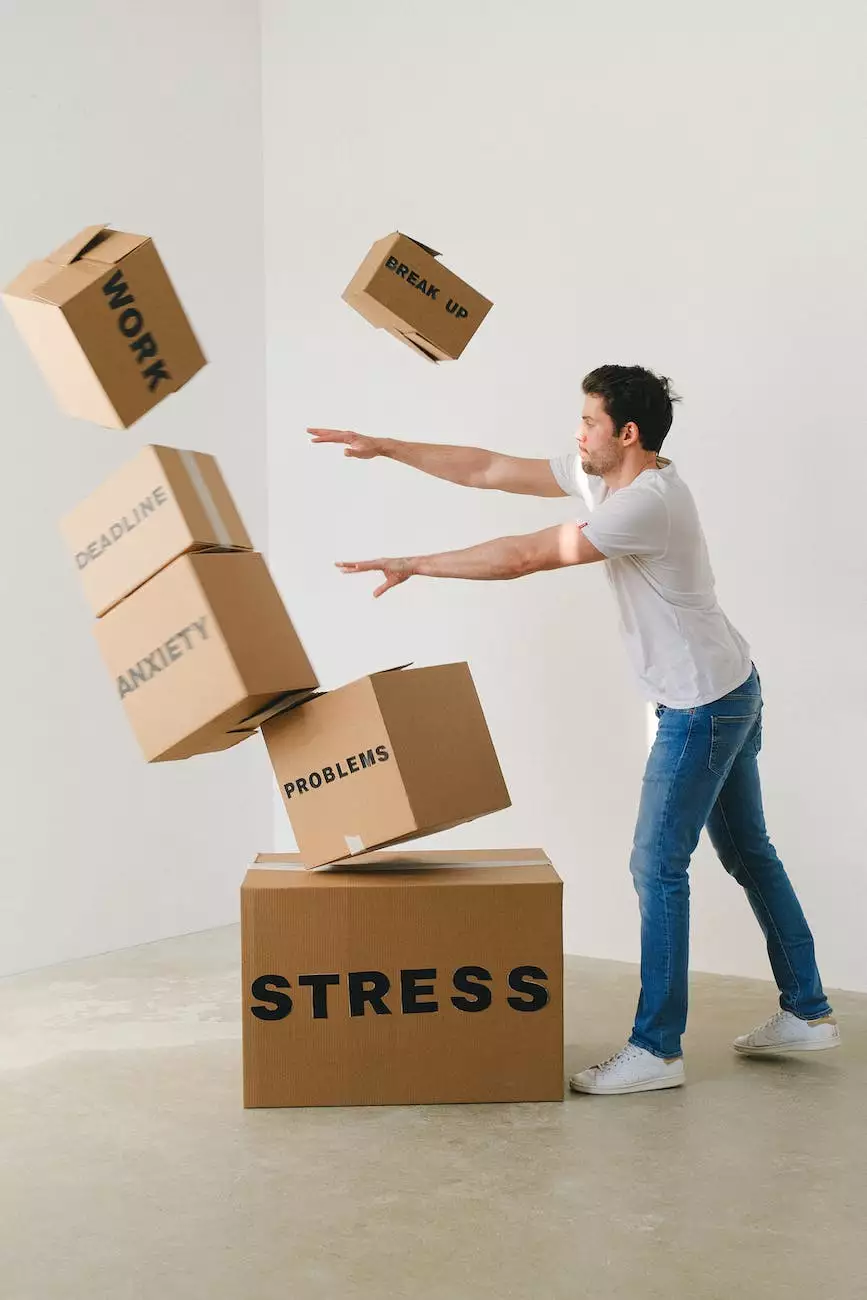 Welcome to Rideout Vascular's comprehensive guide on the potential use of probiotics in the treatment of anxiety and depression. In this article, we will explore the growing body of evidence suggesting the positive impact of probiotics on mental health and well-being. As leaders in the field of health, we aim to provide you with valuable insights and information.
The Link Between Gut Health and Mental Well-Being
It is widely known that the gut plays a significant role in our overall health. Recent studies have highlighted the connection between gut health and mental well-being. The gut houses trillions of bacteria, collectively known as the gut microbiota, which influence various aspects of our health, including our mental state.
Research suggests that an imbalance in the gut microbiota, known as dysbiosis, may contribute to the development of anxiety and depression. This has led scientists to explore the use of probiotics, which are beneficial bacteria, as a potential treatment option.
Understanding Probiotics
Probiotics are live microorganisms that provide health benefits when consumed in adequate amounts. They are commonly found in fermented foods like yogurt, kefir, sauerkraut, and kimchi. Additionally, probiotics are available as dietary supplements.
The positive effects of probiotics extend beyond promoting digestive health. Researchers have discovered that these beneficial bacteria can potentially contribute to a healthy gut-brain axis, a bidirectional communication system between the gastrointestinal tract and the brain.
Probiotics and Anxiety
Several studies have investigated the impact of probiotics on anxiety. For instance, a systematic review published in the journal "Nutrients" analyzed the findings of multiple trials and concluded that certain strains of probiotics, such as Bifidobacterium longum and Lactobacillus helveticus, showed promising anti-anxiety effects.
Furthermore, a study conducted on patients with Generalized Anxiety Disorder found that a probiotic supplement containing Lactobacillus casei reduced anxiety symptoms when compared to a placebo group. These findings provide evidence for the potential role of probiotics in alleviating anxiety.
Probiotics and Depression
Similar to anxiety, research suggests that probiotics may have a positive impact on depression. A meta-analysis published in the journal "Psychopharmacology" analyzed the efficacy of probiotics in treating depressive symptoms. The results indicated that probiotic interventions were associated with a significant reduction in depressive symptoms.
Another study published in the journal "Nutritional Neuroscience" found that a probiotic formulation containing Lactobacillus acidophilus and Bifidobacterium bifidum improved depressive symptoms in patients with major depressive disorder. These findings highlight the potential of probiotics as an adjunctive therapy for depression.
The Mechanisms Behind Probiotic Benefits
The exact mechanisms through which probiotics exert their positive effects on anxiety and depression are still being studied. However, several potential mechanisms have been proposed. Probiotics may influence neurotransmitters production, decrease inflammation, and modulate the HPA (hypothalamic-pituitary-adrenal) axis, which is involved in stress response.
Furthermore, probiotics may enhance the integrity of the intestinal barrier and reduce gut permeability, preventing the leakage of harmful substances into the bloodstream. This ensures a healthy gut environment, which is crucial for mental well-being.
Choosing the Right Probiotic
When considering the use of probiotics for anxiety and depression, it is important to select the appropriate strains and formulations. Not all probiotics are created equal, and different strains have specific effects on the body.
Consulting with a healthcare professional is recommended to determine the most suitable probiotic for your needs. They can help you identify the specific strains that have been studied for their mental health benefits, ensuring you make an informed decision.
Conclusion
In conclusion, emerging research suggests that probiotics may have a positive impact on anxiety and depression. These beneficial bacteria play a role in maintaining a healthy gut microbiota, which can influence mental well-being. However, it is important to note that probiotics should not replace traditional therapy for anxiety and depression. They may serve as a complementary approach, potentially enhancing treatment outcomes.
At Rideout Vascular, we are committed to staying at the forefront of health research and providing you with the latest insights. As always, it is crucial to consult with a healthcare professional before making any significant changes to your treatment plan. We are here to assist you in your journey towards optimal well-being.