EUROPE FAILS TO ENDORSE STRINGENT BLOOD PRESSURE GUIDELINES PROPOSED BY AHA AND ACC
Aug 20, 2019
Health Myths Debunked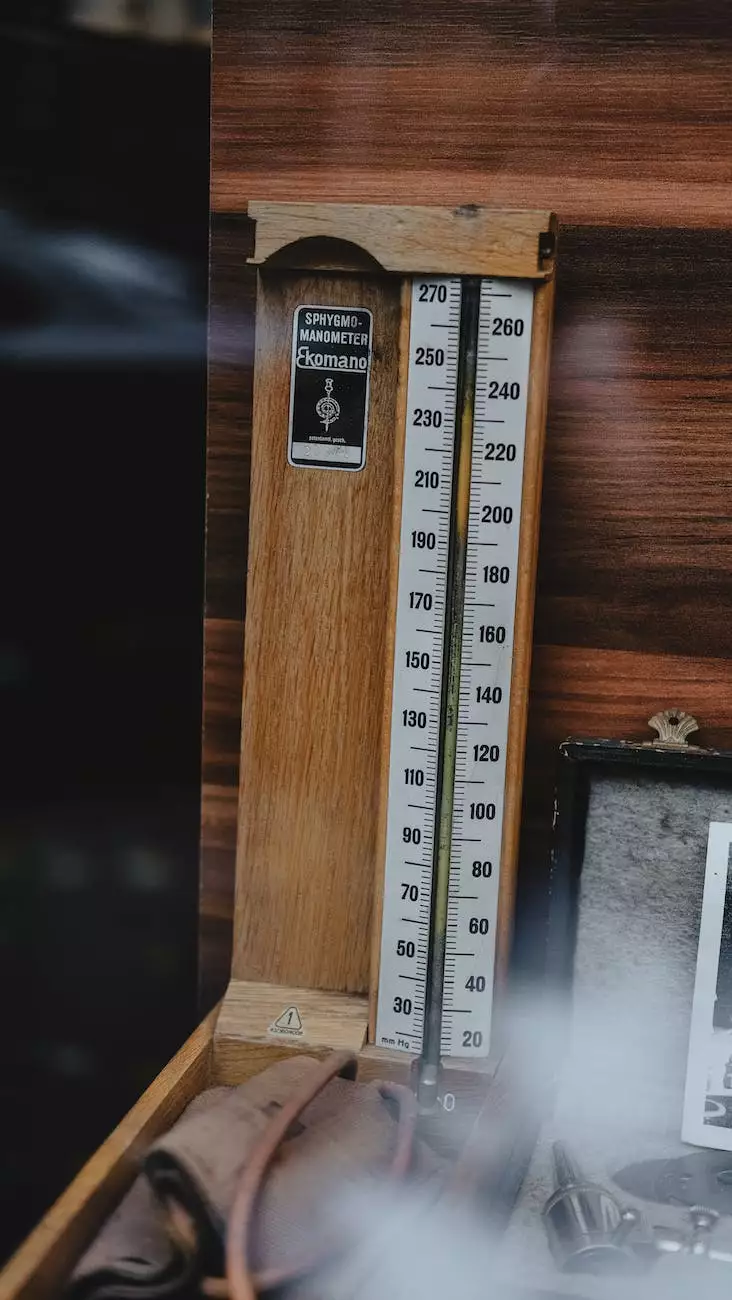 Welcome to Rideout Vascular, your trusted source for comprehensive information on cardiovascular health. Our mission is to educate and empower individuals to make informed decisions regarding their well-being. In this article, we explore why Europe has failed to endorse the stringent blood pressure guidelines proposed by the American Heart Association (AHA) and the American College of Cardiology (ACC).
The Importance of Blood Pressure Guidelines
Blood pressure is a critical indicator of cardiovascular health. It measures the force of blood against the walls of your arteries as your heart pumps it throughout your body. High blood pressure, or hypertension, can lead to serious health complications such as heart disease, stroke, and kidney problems.
The AHA and ACC are widely recognized authorities in cardiovascular medicine. They continuously conduct extensive research and analyze data to establish evidence-based guidelines for the prevention, diagnosis, and management of cardiovascular diseases. These guidelines help healthcare professionals provide optimal care and ensure the well-being of patients.
Stringent Blood Pressure Guidelines Proposed by AHA and ACC
In 2017, the AHA and ACC released updated blood pressure guidelines, lowering the threshold for hypertension diagnosis. The new guidelines defined hypertension as a reading of 130/80 mm Hg or higher, compared to the previous threshold of 140/90 mm Hg. The intention behind these stricter guidelines was to identify and treat hypertension earlier, thereby reducing the risk of associated complications.
These guidelines were grounded in robust scientific evidence from clinical trials and were supported by many healthcare professionals worldwide. However, their adoption and acceptance varied across different regions.
Europe's Response and Justification
Europe comprises a diverse range of healthcare systems, cultural practices, and approaches to medical guidelines. While some European countries adopted the new stringent blood pressure guidelines, many others chose not to endorse them.
The decision not to endorse the guidelines in certain European countries was based on several factors:
Evidence Interpretation: Some experts in Europe interpreted the available evidence differently, suggesting that the existing guidelines for hypertension were sufficient.
Healthcare System Capacity: The implementation of stricter guidelines would require significant resources and adaptations within healthcare systems. Some European countries felt that the current systems were already strained, and the adoption of new guidelines would add further burden.
Clinical Experience: Healthcare professionals in Europe considered their clinical experience and patient populations to be distinct, potentially requiring region-specific guidelines.
Collaborative Decision-making: Each country in Europe has its own regulatory bodies and healthcare decision-making processes. The consensus on adopting new guidelines was not unanimous, leading to differing stances across the continent.
It is important to note that the decision not to endorse the stringent blood pressure guidelines does not imply a disregard for cardiovascular health in Europe. The countries that chose not to adopt the guidelines have their own established protocols and recommendations for managing hypertension and ensuring patient well-being.
The Way Forward
While Europe's response to the stringent blood pressure guidelines proposed by the AHA and ACC may differ from other regions, it is crucial to focus on the common goal of improving cardiovascular health worldwide.
Rideout Vascular encourages individuals to proactively engage with their healthcare providers to understand their blood pressure readings, risk factors, and appropriate steps for maintaining cardiovascular health. Regular blood pressure monitoring, lifestyle modifications, and adherence to prescribed medications are vital for effective hypertension management.
We are committed to sharing evidence-based information, empowering individuals with knowledge, and promoting teamwork between patients and healthcare professionals. Together, we can work towards a healthier future.
Conclusion
In this article, we examined Europe's response to the stringent blood pressure guidelines proposed by the AHA and ACC. While some European countries chose not to endorse these guidelines for various reasons, it is important to recognize the efforts made by all healthcare systems in ensuring the well-being of their populations. Rideout Vascular remains dedicated to providing comprehensive information and resources to support cardiovascular health for everyone.