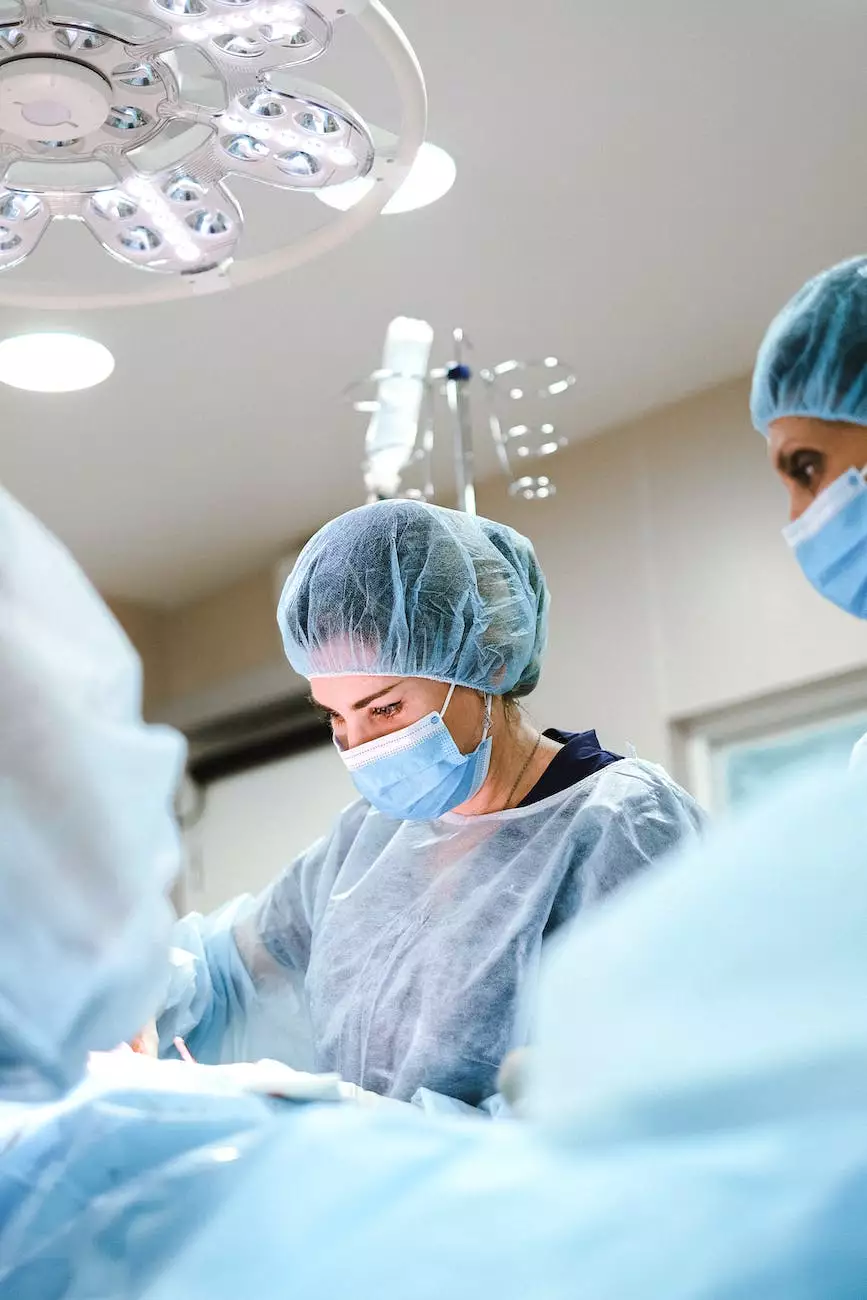 About Dr. Gregory K. Suelzle
Dr. Gregory K. Suelzle is a renowned vascular specialist with years of expertise in treating a wide range of vascular conditions. With exceptional skill and a compassionate approach, Dr. Suelzle is committed to providing the highest quality of care to his patients.
Experience and Qualifications
Dr. Suelzle possesses a wealth of knowledge and experience in the field of vascular medicine. He completed his medical education at a prestigious institution, specializing in vascular surgery. With several years of training and hands-on experience, Dr. Suelzle has honed his skills to perfection.
Specialized Treatments
Dr. Suelzle offers a comprehensive range of treatments for various vascular conditions, including:
Peripheral Artery Disease (PAD)
Deep Vein Thrombosis (DVT)
Carotid Artery Disease
Aortic Aneurysms
Varicose Veins
Vascular Birthmarks
With his vast experience and expertise, Dr. Suelzle employs the latest advancements in vascular medicine to provide personalized and effective treatment plans for each patient. He utilizes state-of-the-art diagnostic tools and cutting-edge techniques, ensuring accurate diagnoses and optimal outcomes.
Patient-Centered Approach
Dr. Suelzle strongly believes in a patient-centered approach to healthcare. He takes the time to listen to his patients' concerns, understand their unique needs, and develop tailored treatment plans. Dr. Suelzle ensures that his patients are well-informed about their conditions and actively participates in the decision-making process.
Continued Research and Innovation
As a dedicated medical professional, Dr. Suelzle is committed to staying at the forefront of advances in vascular medicine. He actively engages in research and regularly attends conferences and seminars to expand his knowledge. This dedication to continued learning allows Dr. Suelzle to offer the most advanced and innovative treatment options to his patients.
Why Choose Rideout Vascular
When it comes to vascular care, Rideout Vascular is a trusted name in the health industry. With a team of highly skilled vascular specialists, including Dr. Gregory K. Suelzle, Rideout Vascular provides comprehensive, state-of-the-art treatment for a range of vascular conditions.
Advanced Facilities
Rideout Vascular is equipped with advanced facilities and cutting-edge medical technology to ensure accurate diagnoses and successful treatments. The state-of-the-art equipment enables the medical team to provide the best possible care to patients, delivering superior outcomes.
Collaborative Approach
At Rideout Vascular, collaboration is key. Dr. Suelzle works closely with a team of multidisciplinary healthcare professionals, including nurses, technologists, and therapists. This collaborative approach allows for a comprehensive evaluation of each patient's condition and the development of personalized treatment plans.
Compassionate Care
Rideout Vascular understands the importance of compassionate care in the healing process. The entire team is dedicated to providing a supportive and comforting environment for patients and their families. Dr. Suelzle and the team prioritize the emotional well-being of their patients and strive to alleviate any fears or anxieties associated with vascular treatments.
Convenient Location
Rideout Vascular is conveniently located in a central area, ensuring easy access for patients in need of vascular care. The facility is well-connected and easily reachable, making it convenient for individuals seeking specialized treatment from Dr. Gregory K. Suelzle.
Contact Rideout Vascular Today
If you or a loved one are experiencing any vascular concerns, don't hesitate to contact Rideout Vascular for a consultation. Dr. Gregory K. Suelzle and the team are here to help you navigate your medical journey and provide the highest level of care. Trust Rideout Vascular for all your vascular health needs.