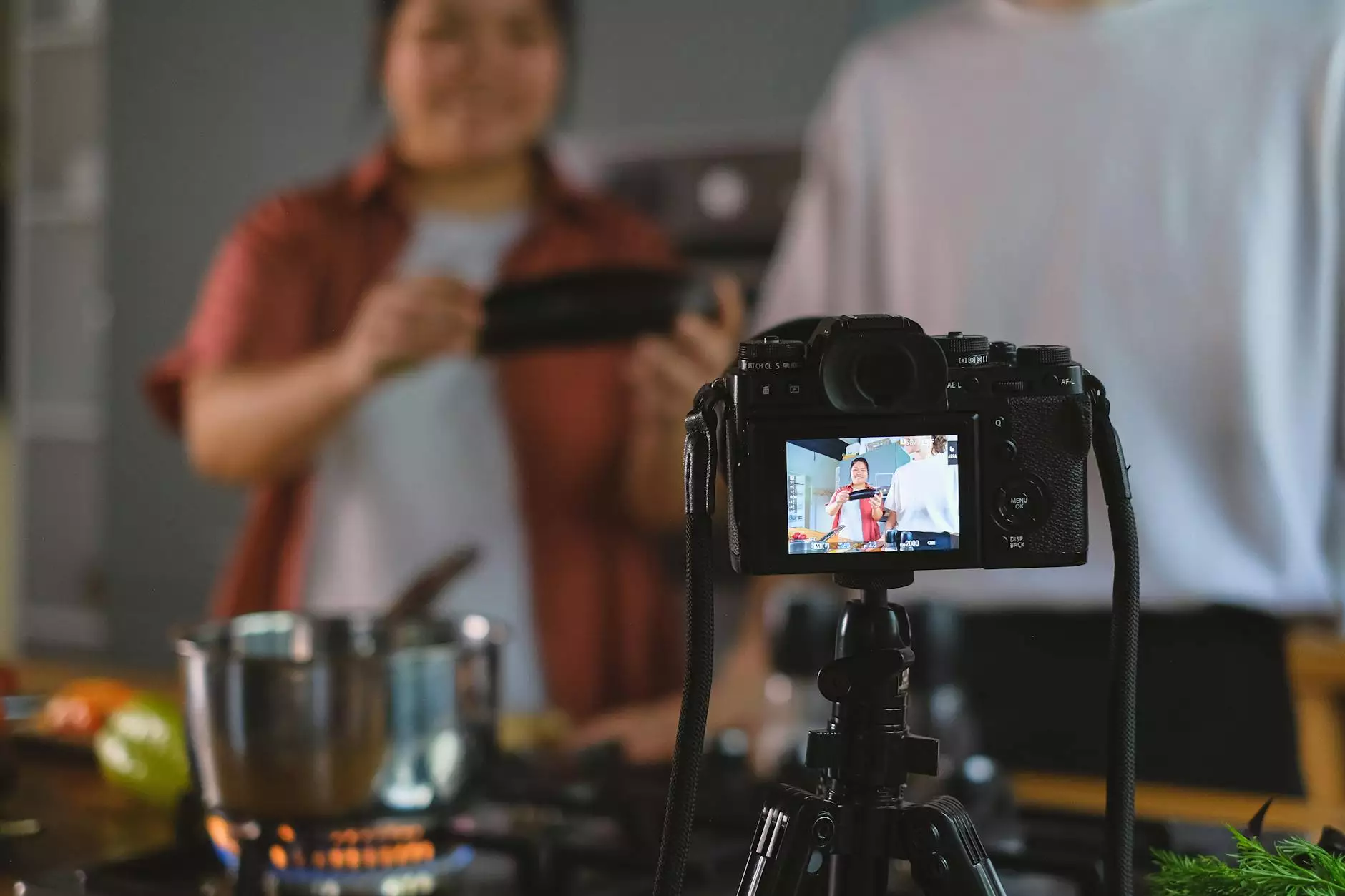 Introduction to Cooking Oils
Welcome to Rideout Vascular, your trusted source for all things related to heart health. In this article, we will discuss the best cooking oils that can help you maintain a heart-healthy diet. Cooking oils play a crucial role in our daily lives, and choosing the right one can positively impact our overall well-being. Let's dive into the world of cooking oils and explore the options available to you.
Why Choose Heart-Healthy Cooking Oils?
Introducing heart-healthy cooking oils into your daily cooking routine can have significant benefits. These oils contain monounsaturated and polyunsaturated fats that can help lower bad cholesterol levels in your body, reducing the risk of heart disease. They are also rich in omega-3 and omega-6 fatty acids, which are essential for brain function and overall health.
Top Five Cooking Oils for Heart Health
Olive Oil

Olive oil is known for its heart-healthy properties and is a staple in Mediterranean cuisine. It is high in monounsaturated fats, which can help reduce bad cholesterol levels and lower the risk of heart disease. Extra virgin olive oil is the least processed and retains more nutrients compared to other varieties. It is suitable for low-heat cooking, salad dressings, and drizzling over cooked foods.

Avocado Oil

Avocado oil is another great option for a heart-healthy diet. It is rich in monounsaturated fats and vitamin E. This oil has a high smoke point, making it suitable for high-heat cooking methods like frying and roasting. Avocado oil also has a mild flavor, making it versatile in various recipes.

Canola Oil

Canola oil is a staple ingredient in many kitchens due to its neutral flavor and versatility. It contains a good balance of monounsaturated and polyunsaturated fats, making it a heart-healthy choice. Canola oil has a high smoke point, making it suitable for various cooking methods, including baking, sautéing, and grilling.

Coconut Oil

Coconut oil has gained popularity in recent years due to its unique taste and potential health benefits. While it is high in saturated fats, it mainly consists of medium-chain triglycerides (MCTs), which are metabolized differently by the body. Coconut oil can be used in moderate amounts for cooking and baking, but its high smoke point makes it unsuitable for high-heat cooking.

Flaxseed Oil

Flaxseed oil is derived from flaxseeds and has a high content of omega-3 fatty acids. These fatty acids are essential for heart health and can help reduce inflammation in the body. Flaxseed oil should not be used for cooking due to its low smoke point, but it can be added to salad dressings, smoothies, or drizzled over cooked foods to reap its nutritional benefits.
Choosing the Right Cooking Oil for Your Needs
When selecting a cooking oil, it's important to consider its smoke point, flavor, and nutritional profile. Different oils have different heat tolerances, which affect their stability and the formation of harmful compounds when exposed to high temperatures. Always read the label and follow the recommended usage guidelines for best results.
Conclusion
In conclusion, incorporating heart-healthy cooking oils into your diet is a smart choice for long-term wellbeing. Olive oil, avocado oil, canola oil, coconut oil, and flaxseed oil are excellent options to consider. Remember, moderation is key, and it's essential to maintain a balanced diet that includes a variety of healthy fats and nutrients. Consult with a healthcare professional for personalized advice based on your specific dietary needs. Take care of your heart and enjoy delicious meals with the right cooking oils!