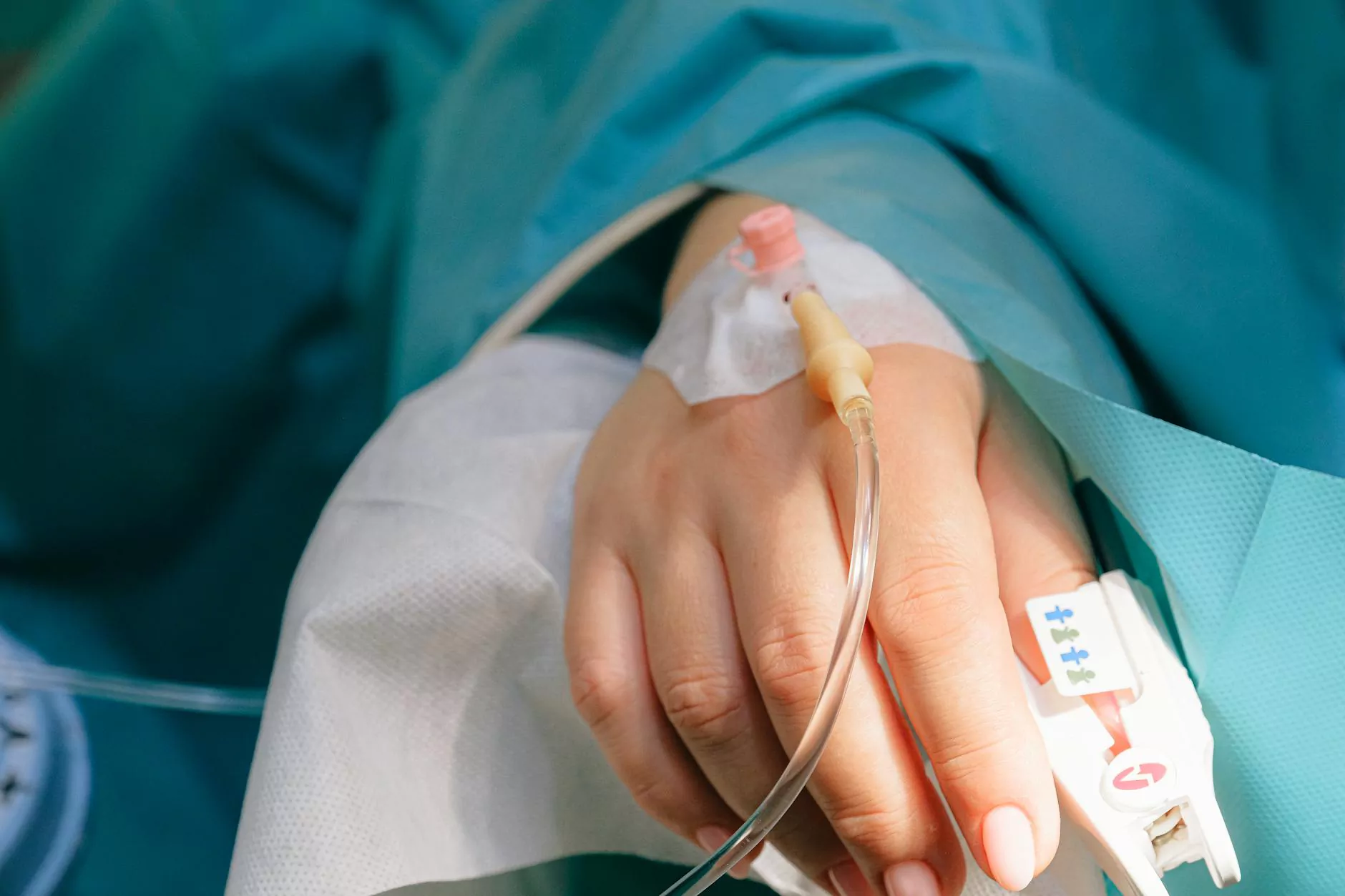 About Rideout Vascular
Rideout Vascular, a leading healthcare provider in the field of vascular health, offers state-of-the-art facilities for the diagnosis and treatment of a wide range of conditions related to the cardiovascular system. With a passionate team of highly skilled medical professionals and advanced equipment, we aim to provide exceptional care and improve the well-being of our patients.
Comprehensive Diagnostic Capabilities
At Rideout Vascular, we pride ourselves on offering comprehensive diagnostic capabilities to accurately assess the vascular health of our patients. Our advanced imaging technologies, including ultrasound, computed tomography angiography (CTA), and magnetic resonance angiography (MRA), enable our experienced specialists to identify and evaluate various vascular conditions.
Through an integrated approach and attention to detail, our team can detect a range of abnormalities, including atherosclerosis, aneurysms, peripheral artery disease (PAD), and deep vein thrombosis (DVT). These diagnostic tests provide essential information for developing personalized treatment plans tailored to our patients' unique needs.
State-of-the-Art Treatment Options
At Rideout Vascular, we believe in providing our patients with innovative and effective treatment options to address their vascular conditions. Our experienced and specialized physicians are well-versed in the latest minimally invasive procedures and surgical techniques, ensuring the best possible outcomes for our patients.
Our treatment options include but are not limited to:
Endovascular stenting and angioplasty
Vascular bypass surgery
Carotid artery surgery
Venous ablation procedures
Thrombectomy and embolectomy
Vascular access procedures
Each treatment plan is tailored to the individual needs of the patient, taking into account factors such as age, overall health, and the severity of the vascular condition. Our experienced team ensures that patients receive personalized care and support throughout their treatment journey.
Collaborative Approach to Vascular Health
At Rideout Vascular, we believe in the power of collaboration and multidisciplinary care. Our team of vascular surgeons, interventional radiologists, cardiologists, and other specialists work closely together to ensure a comprehensive and integrated approach to patient care.
Through ongoing communication and coordination, we strive to provide our patients with the highest level of care, incorporating the latest advancements in vascular medicine, research, and technology. Our commitment to collaboration enables us to deliver excellent outcomes and improved quality of life for our patients.
Our Commitment to Patient Education and Support
At Rideout Vascular, we understand the importance of patient education and support in managing vascular health. We are dedicated to providing our patients and their families with the information and resources they need to make informed decisions about their care.
Our website offers a wealth of educational materials, including informational articles, FAQs, and patient success stories. We also provide ongoing support through our experienced healthcare professionals who are available to answer questions and provide guidance throughout the treatment process.
Contact Us for Exceptional Vascular Care
If you are seeking top-notch vascular care, Rideout Vascular is here for you. Our comprehensive facilities and expert team have earned a reputation for excellence in the field of vascular health. Contact us today to schedule a consultation and begin your journey towards improved vascular well-being.