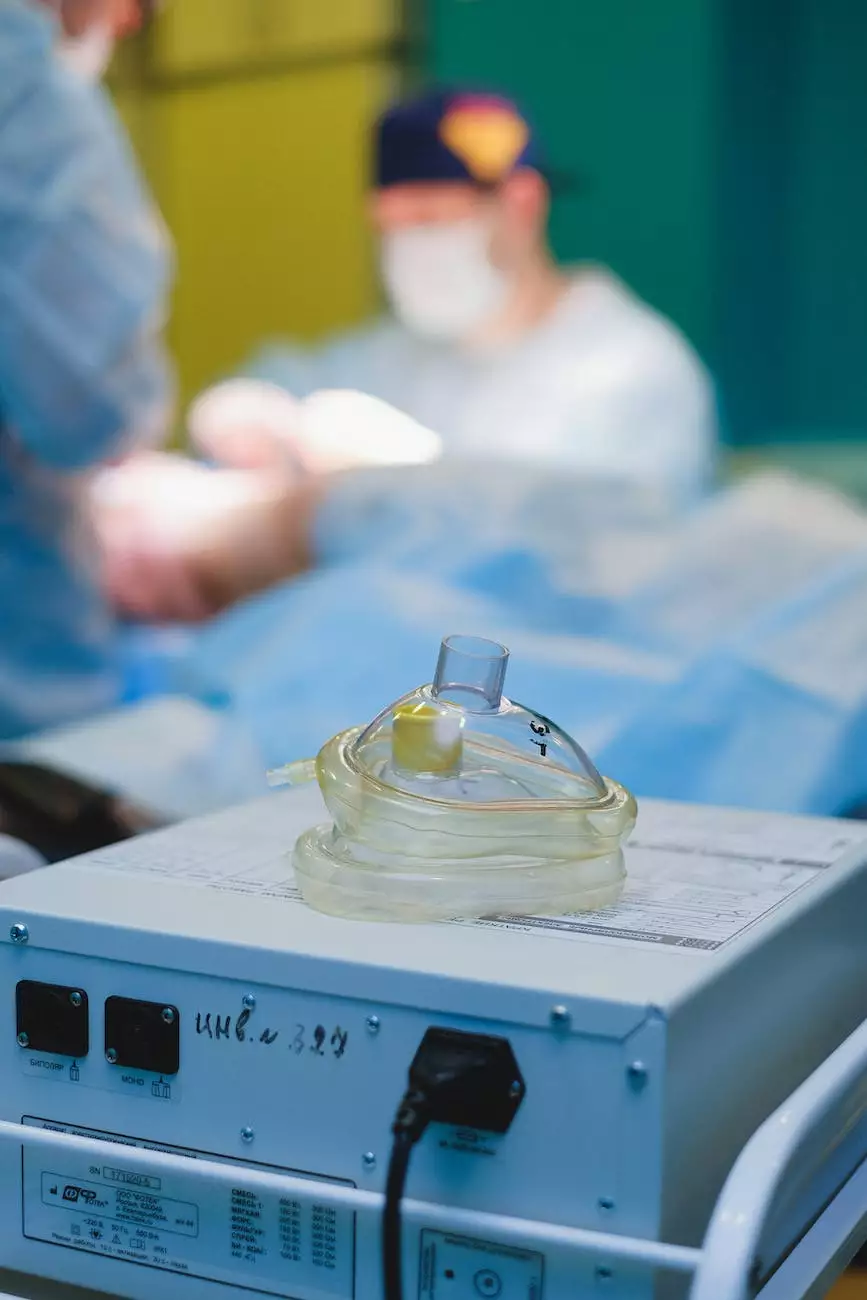 Welcome to Rideout Vascular's detailed guide on anesthesia for surgery. Our team at Ontario Advanced Surgery Center understands the importance of providing comprehensive information about anesthesia to ensure our patients feel informed and confident before their procedures.
Why is Anesthesia Important?
Anesthesia plays a crucial role in modern medical procedures, allowing surgeons to perform operations with minimal discomfort or pain to the patient. It helps ensure that you remain comfortable, relaxed, and pain-free during surgery.
At Ontario Advanced Surgery Center, we prioritize the safety and well-being of our patients. Our experienced anesthesia team works closely with our surgeons to develop an individualized anesthesia plan tailored to your unique medical needs and preferences.
Types of Anesthesia
There are various types of anesthesia available, each catering to specific procedures and patient requirements:
1. General Anesthesia
General anesthesia is commonly used for complex or prolonged surgeries. It involves rendering the patient completely unconscious and unable to feel pain during the procedure. An anesthesiologist closely monitors vital signs and adjusts the anesthesia levels throughout the surgery.
2. Regional Anesthesia
Regional anesthesia numbs a larger area of the body but allows the patient to remain conscious or lightly sedated. Common forms of regional anesthesia include:
Epidural anesthesia, often used for pain relief during childbirth or surgeries involving the lower body.
Spinal anesthesia, which also provides numbness below the waist but requires a single injection near the spinal cord.
Peripheral nerve blocks, targeting specific nerves to provide localized anesthesia for surgeries of the extremities.
3. Local Anesthesia
Local anesthesia involves numbing a specific small area of the body. It is commonly used for minor procedures, such as skin biopsies or dental work. Local anesthesia is administered through injections, creams, gels, or sprays directly to the targeted area.
4. Sedation
Sedation, also known as monitored anesthesia care, involves administering medication to induce a state of relaxation and drowsiness. It is often used alongside local anesthesia or in certain diagnostic procedures to help patients feel comfortable and at ease.
Anesthesia Administration and Safety Measures
Prior to your surgery, our anesthesia team will assess your medical history, current health condition, and any potential risk factors. This comprehensive evaluation ensures your safety and allows us to tailor the anesthesia plan to your individual needs.
During the surgery, our skilled anesthesiologists will diligently monitor your vital signs, including heart rate, blood pressure, oxygen levels, and breathing. They will also adjust the anesthesia levels accordingly to maintain optimal comfort and safety.
At Ontario Advanced Surgery Center, we follow stringent safety protocols to minimize potential risks associated with anesthesia. Our team prioritizes infection control, proper medical equipment sterilization, and the use of high-quality medications to maximize patient safety.
Preparing for Anesthesia
As the day of your surgery approaches, it is essential to follow the guidelines provided by your surgeon and anesthesia team. Here are some general tips to help you prepare:
Follow all preoperative fasting instructions, which typically include refraining from eating or drinking for a specific duration before surgery. This ensures an empty stomach, reducing the risk of complications during anesthesia.
Inform your anesthesia team about any medications or supplements you are currently taking. They will provide guidance on which ones to temporarily stop or continue before the procedure.
Ensure clear communication with your healthcare provider about any allergies or adverse reactions you've experienced with previous anesthesia or medications.
Wear comfortable clothing and remove any jewelry or accessories that may interfere with the anesthesia administration process.
Arrange for a responsible adult to accompany you on the day of the surgery and assist you during your recovery period.
In Summary
Choosing the right anesthesia method and ensuring its safe administration are vital components of any surgical procedure. At Ontario Advanced Surgery Center, our team of skilled anesthesiologists prioritizes patient safety and comfort, providing you with a comprehensive understanding of anesthesia options and addressing any concerns you may have.
By partnering with experienced professionals and following best practices in anesthesia, we aim to deliver successful surgeries while minimizing discomfort and risk for our patients.
For more information or to schedule a consultation, contact Ontario Advanced Surgery Center at Rideout Vascular today.